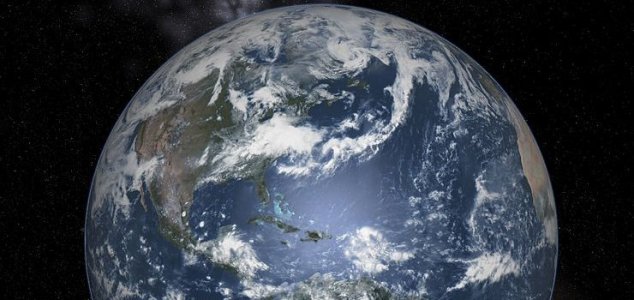 Many believe that humanity sits on a knife edge.

Image Credit: CC BY-SA 3.0 NikoLang
Researchers have drawn up a list of the dozen most likely scenarios that could spell the end of humanity.
The exercise, which was conducted by scientists at the Global Challenges Foundation and the Future of Humanity Institute, was designed to help the human race to better understand and address the risks that could lead to its untimely demise.
"It is a scientific assessment about the possibility of oblivion, certainly, but even more it is a call for action based on the assumption that humanity is able to rise to challenges and turn them into opportunities," the study authors wrote.
Chief among the items on the list are natural disasters such as an asteroid strike or the eruption of a supervolcano, both of which could have dire repercussions for life on our planet.
The majority of the scenarios however are based on problems that we ourselves have created. The most recognizable among these is the destructive potential of runaway climate change, but there are several other man-made scenarios that most people might have not even considered.
These include ecological catastrophe, a collapse of the world political and economic system and the development of a biological weapon. Also on the list are more futuristic possibilities such as a world overrun by nanoscopic robots or an out-of-control artificial intelligence.
Perhaps the most interesting entry on the list however is the threat of "unknown consequences", which relates to possible side-effects of our activities on Earth that we are not yet aware of.
"One resolution to the Fermi paradox - the apparent absence of alien life in the galaxy - is that intelligent life destroys itself before beginning to expand into the galaxy," the researchers wrote.
Let us hope that this turns out not to be the case.
Source: Independent | Comments (25)
Similar stories based on this topic:
Tags: Doomsday, Apocalypse