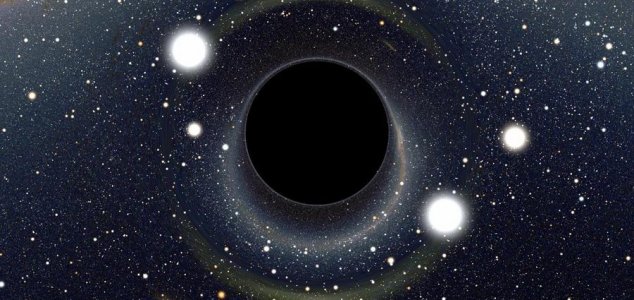 The black hole is thought to have formed in the very early universe.

Image Credit: NASA / Alain Riazuelo
Located at the center of a quasar, the object is more than two billion times more massive than our sun.
The black hole is not only remarkable for its size but also for its age having formed approximately 900 million years after the Big Bang. The mechanism through which such a massive black hole could have come in to being so early remains a complete mystery.
"Forming such a large black hole so quickly is hard to interpret with current theories," said Dr Fuyan Bian from the Australian National University. "This black hole at the centre of the quasar gained enormous mass in a short period of time."
Quasars are something that have themselves remained a matter of some debate ever since the first one was discovered in 1963. While scientists struggled for years to explain how these highly luminous objects could have come in to being, nowadays it is believed that they are heated up as they are dragged in towards the supermassive black hole located at the center of a galaxy.
"This quasar is very unique. We are so excited, when we found that there is such a luminous and massive quasar only 0.9bn years after the Big Bang," said Prof Xue-Bing Wu of Peking University.
"Just like the brightest lighthouse in the distant universe, its glowing light will help us to probe more about the early universe."
Source: The Guardian | Comments (22)
Similar stories based on this topic:
Tags: Black Hole, Quasar