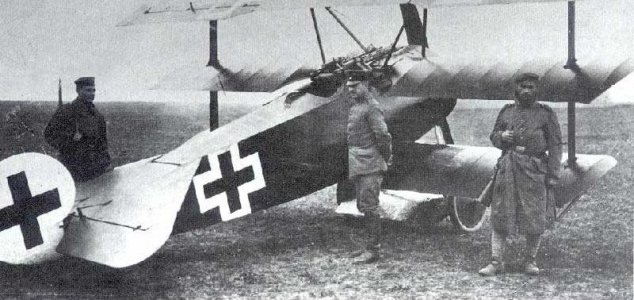 Richthofen was a well known pilot during the World War I era.

Image Credit: PD
German pilot Manfred Freiherr von Richthofen allegedly shot down a 'silver saucer' over Belgium.
More commonly known as the Red Baron, the German fighter pilot was renowned for his impressive skills in the cockpit.
According to fellow pilot Peter Waitzrick however, he and the Baron encountered more than just enemy fighters while patrolling the skies over Europe. One day in the spring of 1917 the fighter aces came across a large metallic saucer-shaped object over Belgium which was covered in an array of flashing orange lights.
Waitzrick, who withheld details of his experience until 1999 when he was 105 years old, described how the Baron had opened fire on the mysterious craft almost immediately.
"We were terrified because we'd never seen anything like it before," he said. "The Baron immediately opened fire and the thing went down like a rock, shearing off tree limbs as it crashed into the woods."
For years Waitzrick and his squadron had assumed that the object had been a secret US aircraft, but eventually he came to believe that it was more likely to have come from a little further afield.
Source: Inquisitr.com | Comments (45)
Tags: WWI, UFO, Red Baron