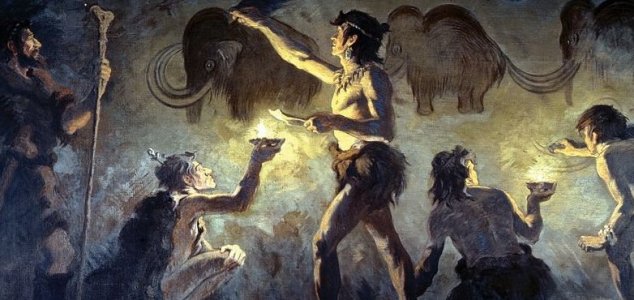 Our common male ancestor lived around 239,000 years ago.

Image Credit: Charles R. Knight
A genome study has pinpointed when mankind's most recent common male ancestor would have lived.
The ambitious project sequenced the genomes of 2,636 Icelanders, the largest set ever obtained from a single nation.
The results indicated, among other things, that genetic mutations play a crucial role in the development of several different diseases.
They also revealed that the most recent common male ancestor of all humans alive today lived sometime around 239,000 years ago.
"What we have is a fairly detailed insight into the sequence of the genome of an entire nation," said neurologist Kari Stefansson. "This is a reasonably large step toward understanding how human diversity is dictated by diversity in the sequence of DNA."
The results seem to concur with those of a previous study which pinpointed the most recent common female ancestor of humanity to somewhere around 200,000 years ago.
"[Humans] are curious about where we came from, and how we became the way we are," said genetic anthropologist Agnar Helgason. "And this gives us a bit more information about when."
Source: The Verge | Comments (16)
Similar stories based on this topic:
Tags: Adam, Genome, Human