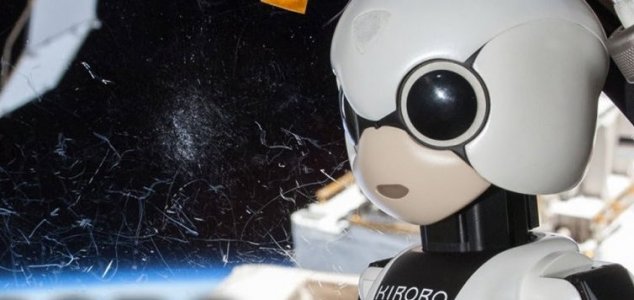 Kirobo was designed to help stave off loneliness in space.

Image Credit: Toyota/YouTube
A robot named Kirobo kept the astronauts company during its 18-month stay aboard the space station.
Developed as part of a joint project between Tokyo University, advertising agency Dentsu, Robo Garage, Toyoto and the Japanese space agency JAXA, the little robot was designed to provide psychological support for astronauts during long space missions by giving them a conversational partner.
Kirobo journeyed to the International Space Station back in 2013 and spent 18 months in space before returning to Earth in February of this year.
During its stay the robot was involved in numerous experiments and spent hours conversing with the astronauts. With its onboard voice synthesis and a large repertoire of pre-programmed gestures Kirobo was able to communicate with its human companions in an extremely lifelike manner.
Now Guinness has recognized the robot's accomplishments by awarding it the world records for "First companion robot in space" and "Highest altitude for a robot to have a conversation".
"The project launched five years ago, when nobody believed in human beings and robots co-existing," said Kirobo's communications designer Yorichika Nishijima. "From that perspective we wanted to send it into space to show that robots and human beings… can go into a new era."
"It's a sort of symbolic project so people can understand how people can interact with robots."
Source: Guinness World Records | Comments (3)
Tags: Kirobo, Robot, ISS