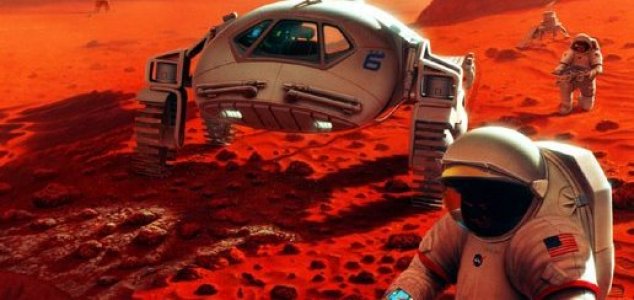 Could Phobos offer a stepping stone to help astronauts reach Mars ?

Image Credit: NASA/Pat Rawlings
Astronauts on a manned mission to Mars could first use its moon Phobos as a staging area.
Getting humans to Mars will be one of the greatest technological challenges that mankind has ever faced, a task that will rely on the combined efforts of thousands of experts across dozens of fields.
During the
Humans to Mars Summit
in Washington this week, NASA's Firouz Naderi suggested that 2039 could be a realistic estimate for a manned mission to the Red Planet if its moon Phobos, a rocky world around 11km across, was to be used as a stepping stone that the astronauts could head to first.
During his talk Naderi expressed an interest in seeing such a mission go ahead sooner rather than later and to do it despite NASA's relatively low budget compared to what had been available during the development of the Apollo program in the 1960s.
By targeting Phobos first, he contended, it would be possible to reach Mars using the technologies currently in development such as NASA's Orion spacecraft and Space Launch System (SLS).
'Barges' containing supplies and materials could be placed in orbit around Mars to help support future landings while the astronauts would also try to utilize the resources already present on Mars as much as possible to maintain life support and to keep the whole operation running.
Whether NASA will ultimately decide to do things this way however remains to be seen.
Source: Space.com | Comments (7)
Similar stories based on this topic:
Tags: Mars, Phobos