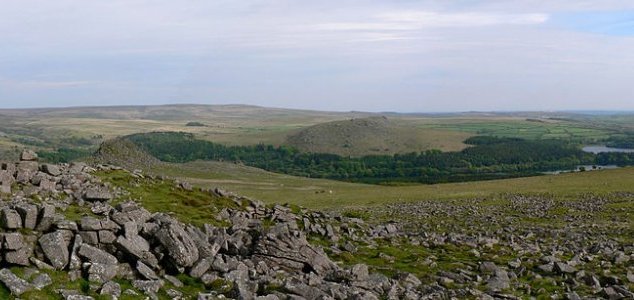 A view over Dartmoor, a region of moorland in the south of England.

Image Credit: CC BY 2.0 lostajy
A previously undiscovered stone circle has been unearthed by archaeologists in southern England.
Several stone circles have been found on Dartmoor over the years but this marks the first time a new one has been found in over a century. Measuring around 111ft in diameter, the circle has been described as 'very impressive' and dates back over 4,000 years.
The circle is comprised of 30 stones that now lay flat however evidence suggests that they would have once stood upright.
A wide ditch has also been found outside the perimeter.
"It is fantastic, very exciting," said archaeologist Andy Crabb. "Most of them were pretty well researched by antiquarians and early archaeologists in Victorian times."
"To be able to investigate one now is really exciting."
The circle, which was discovered after the undergrowth was destroyed in a controlled fire, is now thought to be the highest in southern England and the second-largest on Dartmoor.
In its heyday it would have been an impressive sight indeed.
Source: Plymouth Herald | Comments (19)
Tags: Dartmoor, Stone Circle