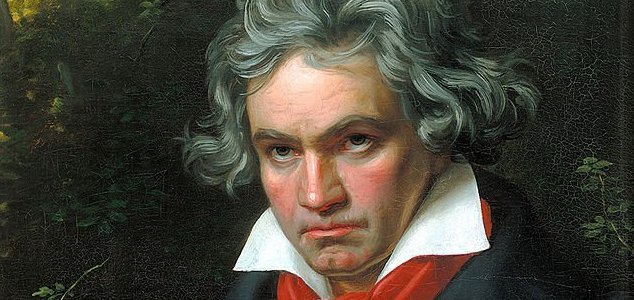 Beethoven was one of the composers channeled by Brown.

Image Credit: Karl Joseph Stieler
Rosemary Brown was renowned for creating music with the help of deceased famous composers.
During the 1970s this enigmatic British housewife and pianist gained significant worldwide attention thanks to her impressive and skillfull compositions that she claimed she had created by channelling the spirits of composers such as Franz Liszt, Ludwig van Beethoven and Fryderyk Chopin.
Despite widespread skepticism over her story the works of music she created were universally praised to the point where some experts believed something unusual might indeed be going on.
Pianist and expert Chopin interpreter Peter Katin was particularly impressed with her works while composer Humphrey Searle noted the similarities between her musical creations and those of Franz Liszt during the later stages of his life.
"It would have been difficult for even a very able and well-trained composer to come up with them all, especially to produce them at the speed with which they came through," wrote pianist Elene Gusch.
When asked to prove or demonstrate her abilities Brown often explained that she was unable to do so on demand because her communication with the composers was passive in nature.
Despite this however in 1969 she performed a flawless piece on film for the BBC that many music experts later maintained should have been too complex for her to have managed on her own.
Sadly Brown died in 2001 and her amazing talents have never been satisfactorily explained.
"If she is a fake, she is a brilliant one, and must have had years of training," said composer Richard Rodney who had once received assistance from Brown through one of her channelings.
"Some of the music is awful, but some is marvelous. I couldn't have faked the Beethoven."
Source: The Epoch Times | Comments (16)
Tags: Rosemary Brown, Music