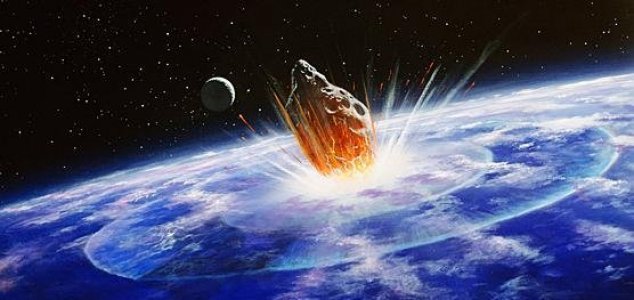 Could a well targeted nuke deflect an incoming asteroid ?

Image Credit: NASA
NASA is looking in to the possibility of using nuclear weapons to defend Earth against asteroid impacts.
The world's deadliest weapons of mass destruction could one day be used to save the planet - that is at least according to a new deal between NASA and the National Nuclear Security Administration, a branch of the government responsible for enhancing national security through nuclear science.
"It's a big step forward," said nuclear security senior official Kevin Greenaugh. "Whenever you have multiple agencies coming together for the common defense, that's news."
The partnership will help cement efforts to determine if nuclear weapons could prove to be an effective way to deal with an incoming asteroid - an idea reminiscent of the movie 'Armageddon'.
Scientists had previously proposed using a nuclear bomb to blow up an asteroid however the remaining fragments could together prove just as destructive as the original space rock.
A better solution therefore would be to use the nuke to deflect, rather than to destroy the object.
"It's more complex than most people realize," said Dr. Bruce Betts. "Ideally we won't have to use it, but we should talk about it and understand it before having to make the hard decisions."
Source: New York Times | Comments (14)
Similar stories based on this topic:
Tags: Asteroid, Nukes