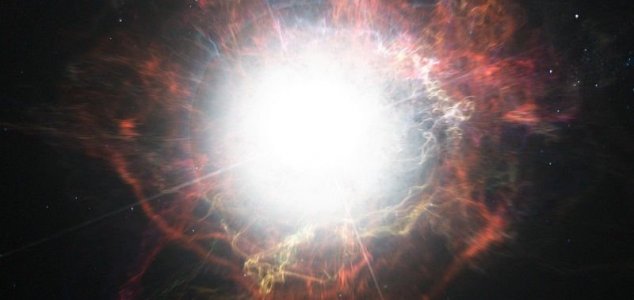 How will the universe end ?

Image Credit: CC BY 4.0 ESO/M. Kornmesser
An event known as 'the Big Rip' could ultimately see the cosmos being torn apart in the distant future.
While it is generally accepted that the universe started with an event known as the Big Bang, the question of how and when it will come to an end has long remained a topic of scientific debate.
Some astrophysicists have suggested that the universe will continue to expand indefinitely until all the stars have burnt out while others have put forward the idea of a cyclical universe that will either spawn a new Big Bang or collapse back down in an apocalyptic Big Crunch.
Now scientists from Vanderbilt University in Tennessee have discovered a new mathematical formulation in support of a third universe-ending hypothesis known as the Big Rip.
In this scenario, the dark energy ( and consequently the universe ) would accelerate in its expansion indefinitely to the point where the forces involved would literally tear the cosmos apart.
"What is known from current observational data is that a Big Rip scenario is possible, although the available data is far from conclusive," said assistant professor Marcelo Disconzi.
"What our paper brings to the discussion is a mechanism that yields a Big Rip in a fairly natural way, in contrast of most models of the Big Rip where unnatural assumptions have to be introduced."
Whichever way the universe will end however it's certainly not something we need to worry about.
If the Big Rip theory turns out to be correct then the destruction of the cosmos won't occur for another 10
100
years - that's 10x10, 100 times over - a very long time indeed.
Source: New Statesman | Comments (9)
Similar stories based on this topic:
Tags: Universe, Big Rip