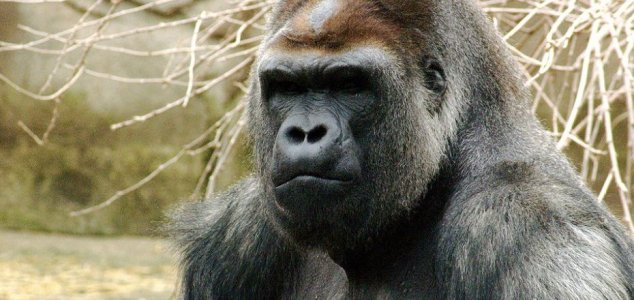 How close are other primates to mimicking human speech ?

Image Credit: CC BY-SA 2.6 Kabir
Scientists believe that apes may be closer to human-like speech than we have given them credit for.
It may sound like something from 'Planet of the Apes' but according to researchers who have worked extensively alongside a 40-year-old gorilla named Koko, the ability to produce controlled vocalizations like a human is something that primates may not be far from being able to achieve.
Postdoctoral researcher Marcus Perlman spent many years observing Koko's behavior, in particular her ability to exercise control over her vocalizations and breathing when interacting with humans.
Examples of this include blowing in to her hand when she wants a treat, breathing on a glass to indicate that she wants a clean one and even grunting while playing with a toy phone.
"She doesn't produce a pretty, periodic sound when she performs these behaviors, like we do when we speak," he said. "But she can control her larynx enough to produce a controlled grunting sound."
Perlman believes that Koko's behavior indicates that some of the abilities that enabled the evolution of speech in humans are also present in other primates.
"Koko bridges a gap," he said. "She shows the potential under the right environmental conditions for apes to develop quite a bit of flexible control over their vocal tract. "
Source: UPI.com | Comments (25)
Similar stories based on this topic:
Tags: Apes, Primate, Speech