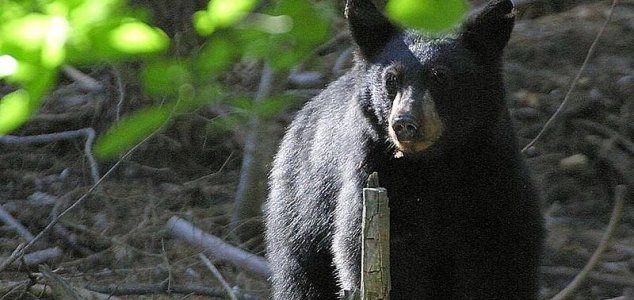 Black bears are thought to be particularly vulnerable to drone noise.

Image Credit: PD - Jon Sullivan
New research suggests that drones stress bears out so much that they can suffer a heart attack.
Aerial drones have long proven invaluable for collecting scientific data over otherwise inaccessible regions of woodland, but now a new study has revealed that their signature buzzing noise has the potential to significantly stress out some of the local wildlife.
Scientists made the discovery after flying a drone across a remote region in which bears had been fitted with heart rate monitors and GPS locators. They found that in some individuals there was a heart rate increase of more than 400% - enough to trigger a cardiac arrest.
Up until now it had been believed that frightened bears would attempt to flee upon a drone's approach but now it seems that they just stay in one spot and stress out about it instead.
"I couldn't believe it," said lead study author Mark Ditmer. "It became strikingly obvious that we were seeing a pretty acute stress response that was pretty severe, at least in some cases."
The findings could have an impact on how drones are used over remote areas and suggest that other animals could be similarly affected even though no direct evidence of this has been found.
"Just because we're not noticing an animal changing behavior, that doesn't mean there's not some sort of negative response happening," said Ditmer.
Source: CBC.ca | Comments (7)
Similar stories based on this topic:
Tags: Bears, Drones