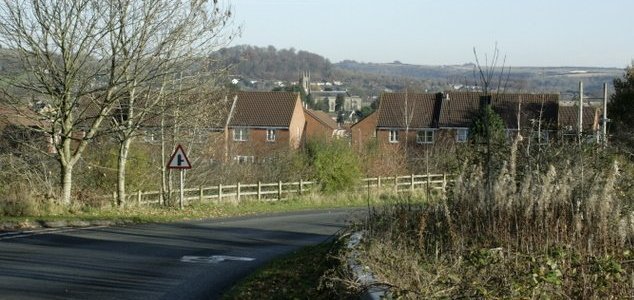 The events of 1965 continue to remain unexplained.

Image Credit: CC BY-SA 2.0 Maurice Pullin
A perplexing series of unexplained phenomena hit the English town of Warminster back in the 1960s.
The strange incidents began in earnest on August 17, 1965 when a deafening explosion rocked houses in the area and a "monstrous orange flame was seen in the sky, crackling and hissing."
This event was later followed up by cases of pigeons falling dead from the sky and further occurrences of peculiar sounds that nobody could source or identify.
The phenomenon, which the press later dubbed the "Warminster Thing", would continue on through the year with townspeople reporting sightings of unidentified lights in the sky and a host of other strange and unusual incidents that would go on to generate fear among the local populace.
The whole thing came to a head at around Christmas in 1965 when a public meeting was held in the town hall where locals quizzed authorities about the incidents and what was being done about them.
Ultimately however no explanation was forthcoming and the case remains unsolved to this day.
Comments (6)
Tags: Warminster