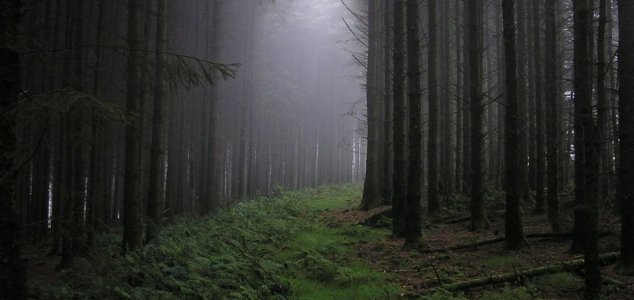 Is there a creature roaming the woods of Cormorant Island ?

Image Credit: CC 2.0 Ashley Chile Baz
Residents of a remote island community have been plagued by mysterious screams and howling noises.
Alert Bay, a village on the coast of Cormorant Island in British Columbia, has become the site of an ongoing mystery involving unexplained creature calls that have been puzzling residents for years.
Several people have reported hearing the sounds and while nobody knows for sure what is making them there are many who believe that the legendary Bigfoot may be responsible.
Local resident Art Dick, who claims that he has heard the sounds coming from right outside his house, recalls actually encountering what he believes to have been the creature itself several years ago when he had a tree thrown in his direction while searching for clams on an island to the south.
"Pulled the tree right out of the ground, the branches were still on it. I donít know anything that could literally pull a tree with roots and all,Ē he said. ďI mean, you see that little alder growing out there? You try and pull it out, youíre not going to be able to do it.Ē
There have also been reports of a woman who encountered the creature in a cemetery.
"She went up to the graveyard to pay respects to one of her family, and when she went up to the graveyard, she saw it standing there," said local Rod Alfred.
"She turned around and she got out of there right away."
Source: Vancouver Island | Comments (55)
Similar stories based on this topic:
Tags: Bigfoot, Vancouver