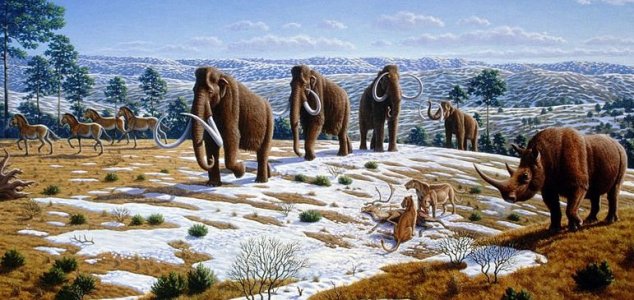 The goal of cloning a mammoth is now one step closer.

Image Credit: CC BY 2.5 Public Library of Science
Scientists have unearthed a well-preserved mammoth specimen on the Lyakhovsky Islands in Eastern Russia.
Discovered by the members of a team dedicated to bringing the extinct elephant ancestor back to life, the new specimen is particularly important because it includes samples of skin which scientists believe can be used to extract DNA for cloning purposes.
"The skin is especially interesting for the Revival of the Mammoth project," said Dr Semyon Grigoroiev of Russia's Applied Arctic Ecology Institute.
"Our Korean colleagues believe that skin is the best material for cloning attempts, through finding viable cells. Now we are studying the skin in our new laboratory."
The discovery of this latest specimen also came with a bonus in the form of a tusk that belonged to the pygmy mammoth - a species that grew to a maximum of 6ft tall with a weight of up to 750kg - a mere minnow compared to its gargantuan 10-ton cousins.
Whether the scientists will be able to extract viable DNA from the mammoth skin found at the site however is something that we'll likely hear more about over the coming weeks and months.
Source: BT.com | Comments (10)
Similar stories based on this topic:
Tags: Mammoth, Skin, Russia