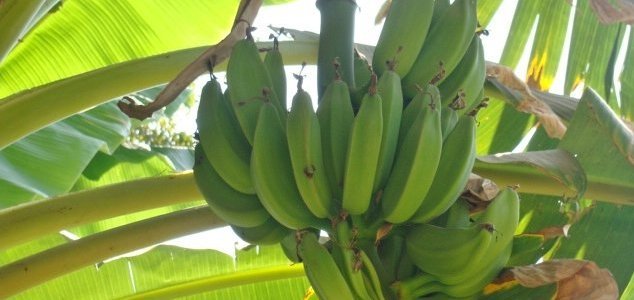 Most of the world's bananas are grown in Latin America.

Image Credit: CC BY-SA 3.0 Paasikivi
Researchers have warned that a deadly type of fungus could devastate banana crops around the world.
These days bananas can be found in just about every supermarket on the planet, but in the future there's a chance that the fruit that we know and love could end up almost completely disappearing.
The prime cause of this potential decline is Panama disease, a fungus which has been decimating banana crops in some parts of the world since the 1960s. While up until now it has been mostly contained in Southeast Asia, researchers have indicated that it may soon start jumping continents.
If this happens then it won't be long before it reaches Latin America - home to the vast majority of the world's banana crops - and there are no known ways of stopping it.
Source: Yahoo! News | Comments (10)
Tags: Banana, Fungus