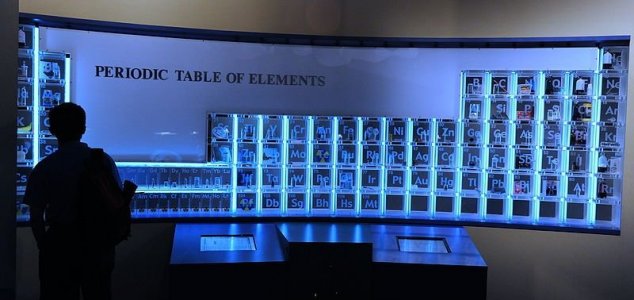 Existing periodic tables will need to be updated.

Image Credit: CC BY 3.0 Ed Uthman
Science textbooks across the world have become outdated thanks to the addition of four new elements.
Having been verified by the International Union of Pure and Applied Chemistry on December 30th, the four yet-to-be-named elements 113, 115, 117 and 118 have now officially been added to the periodic table following their discovery by teams in Japan, Russia and the United States.
None of the new admissions occur naturally but instead appear for a fraction of a second within the radioactive decay that occurs after lighter elements are slammed in to one another.
The teams still need to give their discoveries official names but for now they are known simply by their numbers with element 113 for example being called 'ununtrium' which means '113-ium'.
Ryoji Noyori, former president of the Japanese institute that discovered element 113, has stated that the decision to add it to the periodic table "is of greater value than an Olympic gold medal."
Source: Independent | Comments (9)
Tags: Periodic Table, Elements