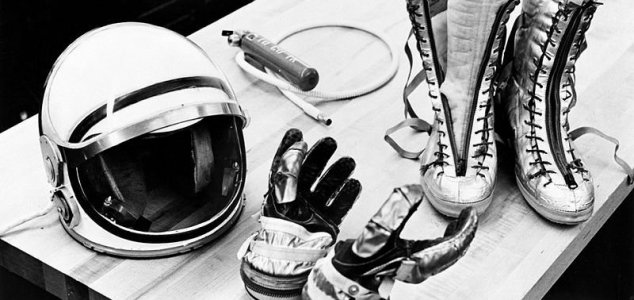 17 astronauts were trained for the mission over the course of six years.

Image Credit: NASA
The United States once planned to build an orbiting outpost to help gather intelligence about the USSR.
Newly declassified documents released during an event at the National Museum of the U.S. Air Force in Ohio back in October have revealed for the first time the existence of a secret military project during the Cold War known as the Manned Orbiting Laboratory (MOL).
Designed to be an orbiting reconnaissance outpost to help keep an eye on the Soviet Union, the project would have seen a superpowerful camera system known as Project Dorian deployed in space where it would have provided unprecedented photographic coverage of the USSR.
Other concepts explored for the station included the use of electronic intelligence-gathering equipment and the deployment of tools that could inspect and capture enemy satellites.
While the space station ultimately never got off the ground, over the course of six years the United States trained 17 astronauts for the mission, remodeled the two-seat Gemini spacecraft and even developed a new rocket and launch site at Vandenberg Air Force Base in California.
In total more than 20,000 documents relating to the project have been declassified and released.
"Time often allows for facts to be distorted or forgotten," said historian and researcher James Outzen. "But history allows the opportunity to rediscover and recover facts."
Source: Scientific American | Comments (18)
Tags: MOL, United States, Cold War