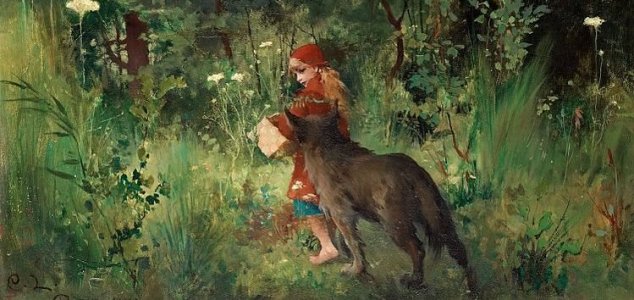 'Little Red Riding Hood' is one example of a timeless tale.

Image Credit: PD - Carl Larsson
Popular fairy stories such as 'Beauty and the Beast' could actually be thousands of years old.
A new study in to the origins of popular fairy tales has revealed that many of the stories we believe to be modern inventions are in fact ancient, with some even dating back to the Stone Age.
The research, which was published in
Royal Society Open Science
, suggests that well known tales such as 'Beauty and Beast', 'Little Red Riding Hood' and 'Rumpelstiltskin' have been passed down from generation to generation over thousands of years.
Researchers from Durham University in England and New University of Lisbon in Portugal based their findings on statistical links between the wording used in popular fairy tales and the common languages of the people who lived in ancient Europe and Asia.
The oldest fairy tale that they found, 'The Smith and the Devil', dates back over 6,000 years.
Even the Brothers Grimm, who famously published many of today's best known fairy stories back in the 19th century, had based their work on tales passed down from previous generations.
"These stories are far older than the first literary evidence for them," said study co-author Jamie Tehrani. "We don't invent culture anew every generation. We inherit a lot of our culture."
Source: Science News | Comments (8)
Tags: Fairy Tales, Stories