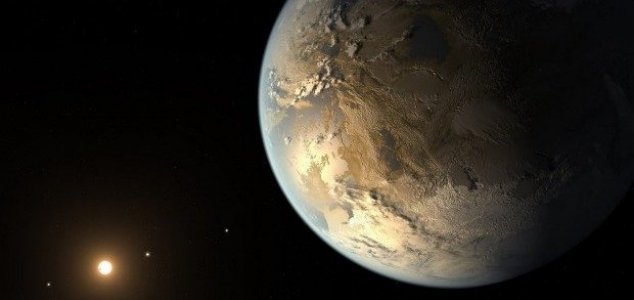 The fragility of early life might make it particularly prone to extinction.

Image Credit: NASA
Even if we do find a habitable planet, could its indigenous life forms have already died out long ago ?
Astronomers at SETI have been listening out for signs of extraterrestrial civilizations for years but despite their best efforts have so far come up empty.
While many believe that the reason for this is that the distances between worlds is too great or that it is unlikely anyone within range would be at the same technological level as we are, astrobiologists at the Australian National University maintain that life on any nearby habitable worlds might have simply gone extinct long before we ever started looking.
"The universe is probably filled with habitable planets, so many scientists think it should be teeming with aliens," said study lead author Dr Aditya Chopra. "Early life is fragile, so we believe it rarely evolves quickly enough to survive. Most early planetary environments are unstable. "
The emergency of life on other worlds may be limited by what the scientists have called the 'Gaian bottleneck' which concerns the need for early organisms to modify and regulate the environment of a planet in order to ensure their own survival - something that did happen here on Earth.
"The mystery of why we haven't yet found signs of aliens may have less to do with the likelihood of the origin of life or intelligence and have more to do with the rarity of the rapid emergence of biological regulation of feedback cycles on planetary surfaces," said Dr Chopra.
Source: Mail Online | Comments (66)
Similar stories based on this topic:
Tags: Extraterrestrial, Life