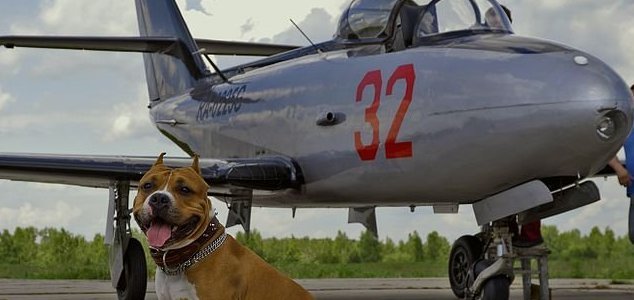 Can a dog really be taught to fly a plane ?

Image Credit: CC BY-SA 2.0 Aleksandr Markin
The bizarre project will involve a ten-week training course as part of a new UK television series.
The twelve dogs, which have been picked for the show from over 120,000 candidates, will spend much of their time being assessed by a team of behavioral specialists, vets and dog trainers.
Among the traits the experts will be analyzing will be each dog's memory, reasoning skills and communication skills to see which of them has what it takes to learn how to fly a plane.
Those that make it through this phase will be put through a special ten-week training program designed to teach them how to operate a single-engine aircraft all by themselves.
But is it really possible to teach a dog how to fly a plane or is the whole thing just wishful thinking ?
"Given that we would not expect a human three-year-old to be able to fly a plane, I would not expect that a dog could do so either," said canine psychologist Stanley Coren.
Presenter Jamie Theakston on the other hand remains a lot more optimistic.
"People give up on them too easily and this series will show us why we shouldn't," he said.
"Even if a dog has been deprived of human contact or has been badly treated, it is just as able and motivated to initiate a new relationship with a human very quickly."
The series, which is entitled "Dogs Might Fly", is due to begin in two weeks' time on Sky One.
Source: Sky News | Comments (20)
Tags: Dogs, Plane