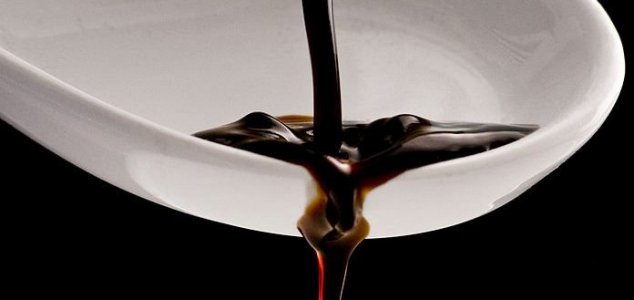 Anyone for a nice glass of vinegar ?

Image Credit: CC BY-SA 2.0 Andrea Levers
19-year-old Ella Ginn has had an insatiable craving for the acidic condiment ever since she was a child.
A splash of vinegar can be nice when added to your fries, but for Ella Ginn, a make-up artist from East Sussex in the UK, a bottle of Sarsons is more of a drink than it is a dinner table condiment.
"I can't even remember when I started drinking vinegar - I must've been really young, I've drunk it for as long as I remember," she said. "I drink at least a glass a day, and have it on all my food too."
Having previously downed two bottles of classic malt vinegar every week, the 19-year-old has more recently turned to apple cider vinegar because she believes it helps her to lose weight.
"I just love the taste," she said. "It's really sour, but I love it - my favorite bit is when it burns in my chest. I always sip it - I've tried to glug it down in one but that hurts."
Health experts such as nutrition scientist Helena Gibson-Moore however have warned that drinking so much vinegar is probably not a good idea as the long-term side-effects are unpredictable.
"Research looking at potential benefits is limited, with small studies mostly in rats, so there is currently no robust evidence to support health benefits in humans," she said.
"Vinegar consumed in small amounts is unlikely to cause harm in most people, however the long term effects of drinking large amounts of vinegar regularly are unclear."
Source: Mail Online | Comments (38)
Tags: Vinegar, Food, Drink