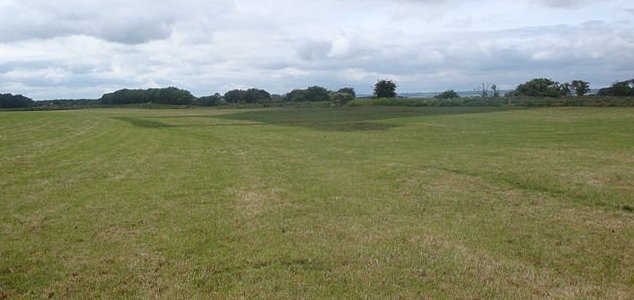 The place where the pendant was found - Star Carr in the Vale of Pickering.

Image Credit: Kirsty High
An 11,000-year-old pendant unearthed in Yorkshire has been inscribed with a series of lines and symbols.
Thought to be one of the rarest items of its kind ever discovered, the pendant is believed to have held ritualistic significance and would have been worn by a shaman during the Stone Age.
Its inscriptions - a series of long and short lines - suggest that Britain's early Mesolithic inhabitants used a special system to record and represent objects or events in numerical form.
In this case the lines may have been a record of how many ritualistic kills had been made.
The pendant was found at Star Carr in the Vale of Pickering - a site used for ritualistic activities including ceremonial dances that were most likely performed by shamans.
Archaeologists excavating the site also discovered 21 headdresses made from red deer skulls.
"In shamanic and animist societies, hunting was a deeply spiritual activity," said anthropologist Professor Peter Jordan, a leading authority on shamanism and animism.
The pendant is now set to go on public display at Yorkshire Museum until May 5.
Source: Independent | Comments (2)
Tags: Shaman, Stone Age