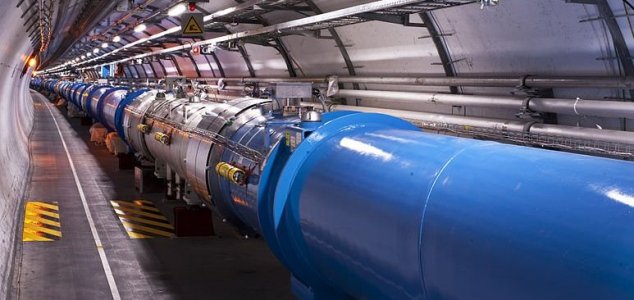 It doesn't take much to immobilize the Large Hadron Collider.

Image Credit: CC BY-SA 3.0 Maximilien Brice
The world's largest atom smasher was immobilized this week by an inquisitive four-legged visitor.
Often described as the most complex experimental facility ever constructed, the Large Hadron Collider near Geneva, Switzerland can be prone to the odd technical hiccup here and there.
This was certainly the case on Friday when the entire facility was temporarily immobilized by the most unlikeliest of antagonists - a small weasel that got in to the main power transformer.
In an announcement about the incident, CERN spokesman Arnaud Marsollier stated that the collider had suspended operations following an electrical outage caused by the unexpected visitor.
It is one of a series of recent setbacks that have prevented the collider from being restarted.
Sadly the culprit - having been fried by the atom smasher's electrics - didn't make it out alive.
Source: MSN | Comments (19)
Similar stories based on this topic:
Tags: Large Hadron Collider