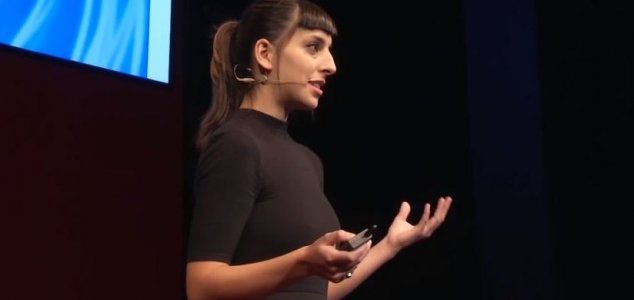 Ribas is able to physically sense when an earthquake occurs.

Image Credit: YouTube / TEDx Talks
Moon Ribas can feel every earthquake on the planet through a special seismic sensor implanted in her arm.
The 30-year-old dancer has joined a growing number of people who have had devices embedded in their bodies in order to pick up extra-sensory information that everyone else is oblivious to.
The implant in Ribas' arm is connected up to a smartphone app which receives information from geological monitoring stations around the world and converts that in to physical sensations.
When the magnitude 7.8 earthquake hit Nepal last year for example she recalls waking up in the middle of the night and feeling as though she was actually there.
"I feel connected to the people who suffer through an earthquake," she says.
Source: Mail Online | Comments (10)
Tags: Moon Ribas, Earthquake