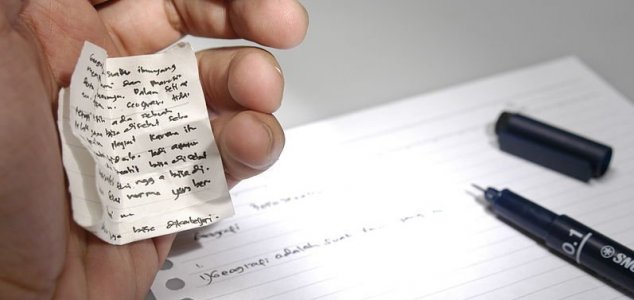 Do we deliberately forget unethical behavior ?

Image Credit: CC BY-SA 3.0 Hariadhi
A new study suggests that our brains may deliberately muddle up or forget memories of immoral acts.
The research, which was published recently in the Proceedings of the National Academy of Sciences, involved 2,109 volunteers who were asked to take part in nine experiments.
In one of these, 400 of the volunteers were asked to write about their own past moral or immoral behaviors. The results indicated that the participants were easily able to recall their own ethical actions but had more trouble recalling details of times when they acted in an unethical manner.
Another experiment saw 70 of the volunteers engage in a coin-toss game which gave them the opportunity to easily cheat in order to win money.
When asked about this two weeks later, those participants who had cheated had more difficulty recalling the details of what they had done than those who had opted to play the game fairly.
The researchers found that this trend continued across all nine of the experiments.
"After they behave unethically, individuals' memories of their actions become more obfuscated over time because of the psychological distress and discomfort caused by such misdeeds," they wrote.
"These results are particularly important because unethical amnesia can explain why ordinary, good people repeatedly engage in unethical behaviour and also how they distance themselves from such behavior over time."
Source: Ars Technica | Comments (24)
Similar stories based on this topic:
Tags: Brain, Memory