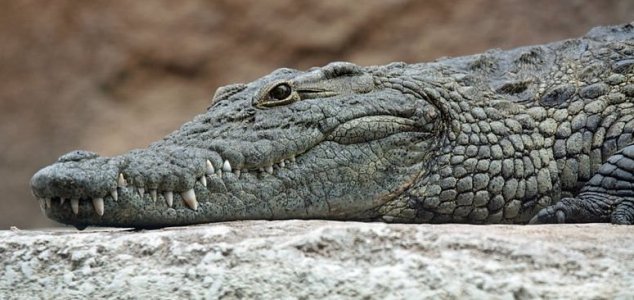 The Florida Everglades have a new, unexpected inhabitant.

Image Credit: CC BY 2.0 Leigh Bedford
Using DNA testing, scientists have identified at least three of the deadly reptiles in Florida's swamps.
Residents have been warned to be on the lookout as unlike local alligators, Nile crocodiles are notorious for their appetite for human flesh and are responsible for up to 200 deaths a year.
It isn't clear exactly how these three ended up in North America however it is possible that they were brought across the Atlantic by illegal collectors who later released them in to the wild.
They also tend to grow much larger than local alligators - up to 20ft in some cases.
The Florida Everglades are certainly no stranger to alien wildlife having already acquired a population of Burmese pythons which first turned up back in the 1980s.
These huge snakes, which have been breeding ever since, are now considered something of a menace as they have developed a tendency to feed on the region's own endangered wildlife.
Whether the Everglades will see a similar population of Nile crocodiles however remains to be seen.
Source: BBC News | Comments (16)
Tags: Crocodile, Florida