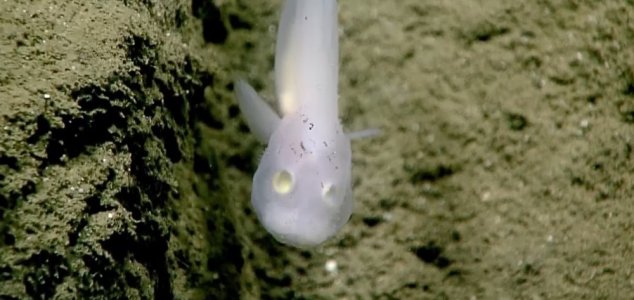 This species has never been seen alive before.

Image Credit: NOAA / oceanexplorergov / YouTube
Scientists have filmed an extremely rare type of fish more than 2,500ft below the surface of the sea.
Captured on camera by the NOAA's Okeanos Explorer vessel during an expedition to the Northern Mariana Islands, the eel-like fish is around 10cm long and looks almost ethereal in its appearance.
"I am sure that this is an Aphyonid and I am sure that this is the first time a fish of this family has ever been seen alive," said Dr Bruce Mundy. "This is really an unusual sighting."
The discovery was made as part of an ongoing endeavour to learn as much as possible about the extreme depths of the world's oceans where countless unidentified species live out their lives in secluded habitats that often seem as alien as some of the environments found on other planets.
"One thing is certain – this was indeed an exciting find that highlights, once again, how much we still have to learn about our vast, and unexplored, ocean," the team wrote.
Source: 9news.com.au | Comments (6)
Tags: Aphyonidae, NOAA, Ocean