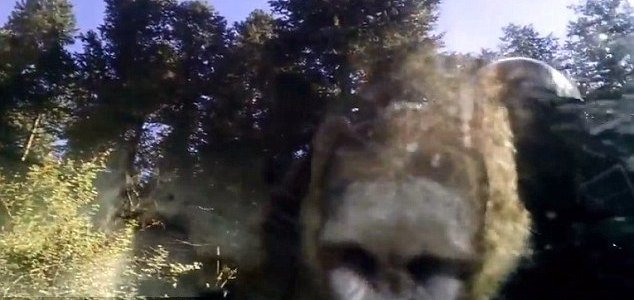 The bear was completely stuck.

Image Credit: YouTube / Jefferson County Sheriff's Department
Deputies were called out in Colorado on Tuesday after a Subaru owner found a black bear trapped inside.
Finding a large animal inside your car, let alone a black bear, might seem like a freak occurrence that is only likely to happen once in a blue moon, yet for Sheriff's deputies in Colorado this week the prospect of freeing a four-legged carnivore from the back of a Subaru was all in a day's work.
In footage recorded of the incident, one officer can be seen examining the outside of the car in an effort to figure out how the animal even managed to get inside in the first place.
"No windows were broken," the Jefferson County Sheriff's Department said in a statement. "The door handles weren't the kind you lift up. And yet somehow this medium-sized bear managed to open a door, crawl inside and close the door behind him."
Eventually though the deputies managed to find a way to open the boot latch and stood well back as the bear, which appeared to have been trapped for some time, made its escape.
Unfortunately for the car's owner however it did leave rather a big mess behind.
Source: Huffington Post | Comments (8)
Similar stories based on this topic:
Tags: Bear, Car, Colorado