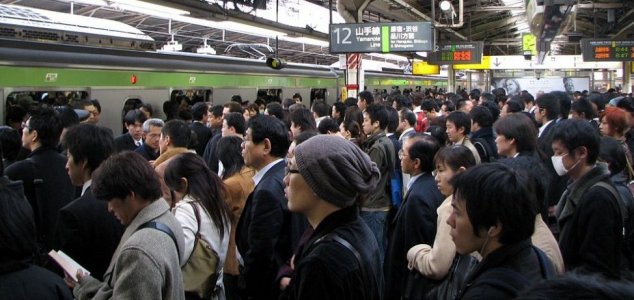 Commuters reported that the substance 'smelled disgusting'.

Image Credit: CC BY-SA 3.0 Chris 73
A peculiar, foul smelling black liquid has been filmed pouring out in to an underground walkway in Japan.
The strange incident occurred in the Shinjuku Subnade - an underground passageway which connects several train stations in the local area.
Horrified commuters grabbed their mobile phones and filmed the encroaching muck as it spread across the floor and cut off access to some of the shops situated along the route.
According to one witness the substance "smelled terrible, like sewage" and had seemingly emerged from a doorway which had burst open due to the pressure of the liquid building up behind it.
Authorities are now conducting an investigation in an effort to determine what happened.
Source: Mail Online | Comments (17)
Tags: Japan, Ooze