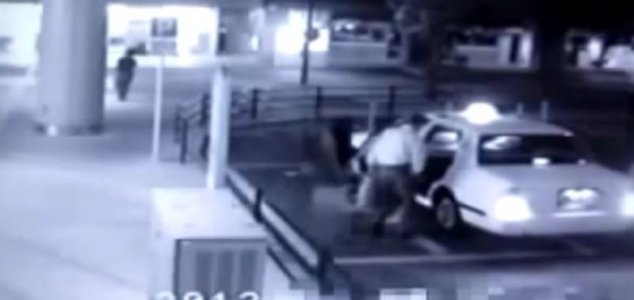 Who was following the man in to the vehicle ?

Image Credit: YouTube / Breaking News
CCTV footage from Japan shows a mysterious figure getting in to a cab behind an unsuspecting passenger.
The video, which went viral after appearing online just over a week ago, was allegedly filmed on a street in Japan however specific details are otherwise sparse and it remains unclear when it was actually filmed or who was responsible for posting it online.
At the beginning of the footage a man in a white shirt can be seen walking in to view from the left before stopping at the side of the road for a taxi which pulls up next to him a few seconds later.
As he walks over to get in to the vehicle however a second figure, which looks like a woman, can be seen following directly behind him. As the man gets in to the taxi the mysterious figure seems to follow him inside before disappearing out of sight as the door closes and the taxi drives off.
The video, which has so far accumulated over 320,000 hits, can be viewed below.
Source: Russia Today | Comments (19)
Similar stories based on this topic:
Tags: Japan, Ghost