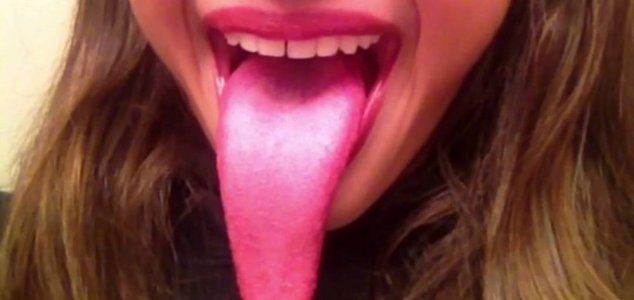 Bracho's tongue is absolutely enormous.

Image Credit: YouTube / Gerkary Bracho
Contortionist Gerkary Bracho's monstrous four-inch tongue has gained quite a following on social media.
The 20-year-old, who is from Florida, has such an extraordinarily long tongue that she is able to bring it up to her face to lick her own eyeball and even the tip of her own nose.
Videos of her tongue-stretching feats have been viewed thousands of times on YouTube and with a tongue measuring four inches in length, she could soon earn herself a place in the record books.
The current record holder, 26-year-old Nick Stoeberl from California, has a 3.97-inch tongue.
Source: Telegraph | Comments (23)
Similar stories based on this topic:
Tags: Tongue, Gerkary Bracho