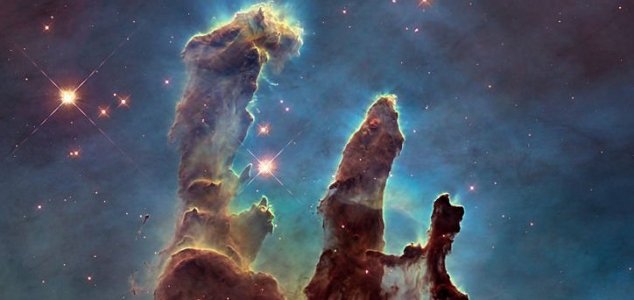 Could anomalous color changes in distant stars be evidence of ET ?

Image Credit: NASA/ESA
Two Canadian astronomers have found possible signs that an alien civilization is trying to communicate.
In a recent study, Ermanno F. Borra and Eric Trottier discovered that 234 stars out of the 2.5 million captured by the Sloan Digital Sky Survey appeared to exhibit signs of abnormal spectral modulation.
What the pair found most interesting about these tiny, rapid changes in color was the fact that they seemed to be occurring in a repeating pattern that was identical across several of the stars.
Their paper speculated that these anomalous color changes could have an intelligent source.
"We find that the detected signals have exactly the shape of an ETI signal predicted in the previous publication and are therefore in agreement with this hypothesis," they wrote.
"The fact that they are only found in a very small fraction of stars within a narrow spectral range centred near the spectral type of the sun is also in agreement with the ETI hypothesis."
Not everyone however is convinced that the phenomenon has anything to do with aliens.
"The researchers claim to see the same tiny pattern appearing in hundreds of stars which is more likely to be the same mistake in their analysis, not a sign that all aliens are communicating the same way," said astrophysicist Dr Alan Duffy of Swinburne University.
"A detection of alien life would be so extraordinary that to claim it requires extraordinary evidence and several teams and telescopes confirming it."
"This work doesn't even come close to being able to make that claim."
Source: News.com.au | Comments (9)
Tags: Star, Extraterrestrial