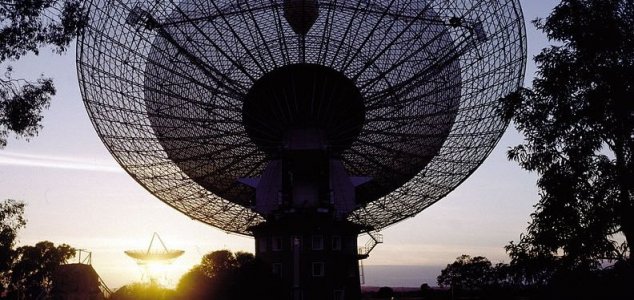 Is there anyone out there ?

Image Credit: CC BY 3.0 John Masterson, CSIRO
The Parkes radio telescope has been turned towards our nearest neighbor to listen out for signs of life.
Situated only 4.2 light-years away, Proxima b, an Earth-sized extrasolar world in orbit around our nearest neighbor Proxima Centauri, is one of the most promising places to look for alien life.
Now the Breakthrough Listen initiative, which was launched last year by Russian entrepreneur Yuri Milner and world-famous physicist Professor Stephen Hawking, is turning telescopes towards the planet in an effort to look for signs of an intelligent extraterrestrial civilization.
Australia's Parkes radio telescope has this week become the latest to join the hunt.
"The chances of any particular planet hosting intelligent life-forms are probably minuscule," said Dr Andrew Siemion, director of the University of California SETI Research Center.
"But once we knew there was a planet right next door, we had to ask the question, and it was a fitting first observation for Parkes."
"To find a civilisation just 4.2 light years away would change everything."
Source: Sky News | Comments (11)
Similar stories based on this topic:
Tags: Telescope, Extraterrestrial