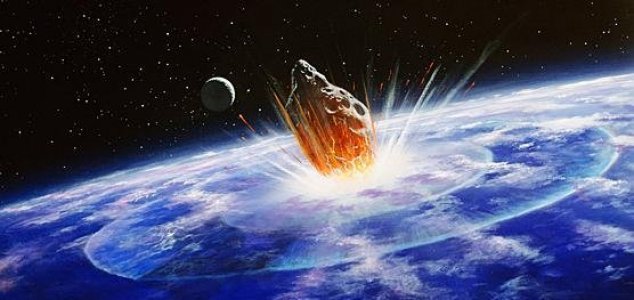 The simulation aimed to see how well authorities could cope with an impending collision.

Image Credit: NASA
NASA and FEMA officials got together last month to respond to a hypothetical doomsday asteroid scenario.
It's a possibility that has been played out time and time again in books and movies for years, but if we were to suddenly learn that an apocalyptic asteroid was heading in our direction, how would world government's respond to it and how much would they tell the public ?
During a recent 'tabletop exercise', NASA and FEMA (Federal Emergency Management Agency) combined their efforts to determine how they would evaluate and respond to such a threat.
What made the hypothetical scenario particularly challenging in this case was the fact that the asteroid was so close that there was not enough time left to launch a mission to deflect it.
"The high degree of initial uncertainty, coupled with the relatively long impact warning time, made this scenario unique and especially challenging for emergency managers," said Leviticus A. Lewis, chief of FEMA's National Response Coordination Branch.
"It's quite different from preparing for an event with a much shorter timeline, such as a hurricane."
The exercise involved determining where the asteroid would strike, how to save as many people as possible and how to communicate that plan both to the public and to law enforcement agencies.
"It is critical to exercise these kinds of low-probability but high-consequence disaster scenarios," said FEMA Administrator Craig Fugate. "By working through our emergency response plans now, we will be better prepared if and when we need to respond to such an event."
Source: Space.com | Comments (8)
Similar stories based on this topic:
Tags: Asteroid