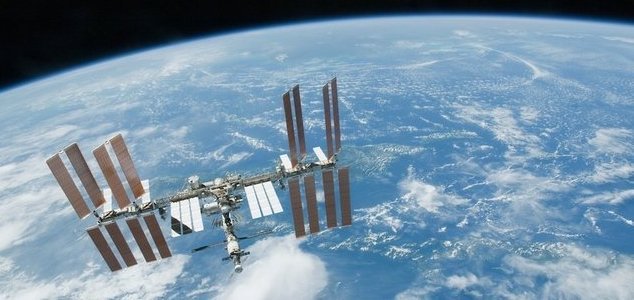 It is now possible to vote while orbiting the Earth at 17,000 miles per hour.

Image Credit: NASA
Being high up above the planet didn't stop astronaut Shane Kimbrough from casting his vote last week.
The Expedition 50 commander became the latest NASA astronaut to vote from space thanks to special procedures put in place to enable astronauts to participate in elections.
Kimbrough, who is currently the only US citizen in outer space, managed to complete the process without having to worry about waiting in the queue at the polling station.
"For astronauts, the voting process starts a year before launch, when astronauts are able to select which elections (local/state/federal) that they want to participate in while in space," NASA wrote.
"Then, six months before the election, astronauts are provided with a standard form: the 'Voter Registration and Absentee Ballot Request - Federal Post Card Application.'"
The bill enabling astronauts to vote was passed by Texas legislatures back in 1997 and the first person to take advantage of it was NASA's David Wolf while he was aboard the Mir space station.
The concept has been affectionately referred to as "vote while you float".
Source: AOL News | Comments (4)
Similar stories based on this topic:
Tags: ISS, Astronaut, Voting, Election