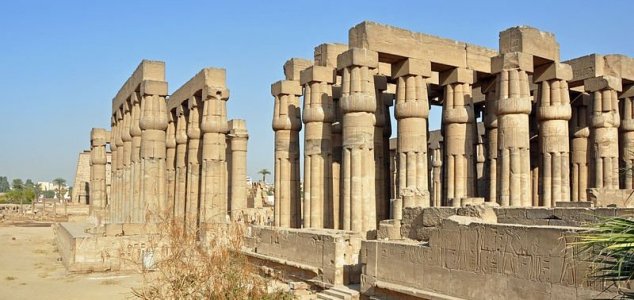 The tomb was found near the ancient Egyptian city of Luxor.

Image Credit: CC BY 3.0 Marc Ryckaert
Discovered in a tomb by Spanish archaeologists, the well-preserved mummy dates back over 3,000 years.
Described by Egypt's antiquities ministry as being in "very good condition", the mummy, which is bound in plaster and linen, was found inside a brightly colored wooden sarcophagus.
The tomb it was found in was unearthed on the banks of the Nile near the ancient city of Luxor.
Archaeologists believe that it belonged to the nobleman Amenrenef, a servant of the royal household of the warrior king Thutmose III, the sixth Pharaoh of the Eighteenth Dynasty.
Thutmose III was well known for ordering the construction of temples and tombs during this era.
His own tomb was discovered in the Valley of the Kings by Victor Loret all the way back in 1898.
Source: The Guardian | Comments (13)
Tags: Luxor, Mummy, Egypt