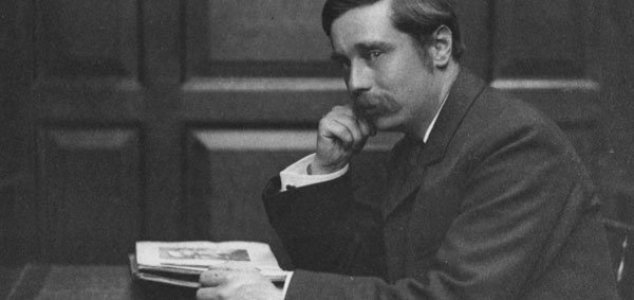 HG Wells in 1890.

Image Credit: Library of the London School of Economics and Political Science
The man behind 'The Time Machine' and other literary classics also wrote an unpublished ghost story.
Some of the 19th century author's best known works include 'The War of the Worlds', 'The Invisible Man', and 'The Island of Doctor Moreau', but beyond his most famous titles there also lies an unseen gem hidden within a large archive of his manuscripts at the University of Illinois.
Discovered by Andrew Gulli, editor of
the Strand
, the new story, which is entitled 'The Haunted Ceiling', is a macabre tale involving strange activities occurring at an old house.
"Initially, from the titles of the manuscripts, I thought I happened upon lots of unpublished works, but those thousands of pages were narrowed down to this delightful story," said Gulli.
The beginning of the story reads:
"Don't you see it?" he said.
"See what?"
"The - thing. The woman."
I shook my head and looked at him.
"All right then," he said abruptly. "Don't see it!"
The full story is due to be published this week in
the Strand
magazine.
Source: The Guardian | Comments (7)
Tags: HG Wells, Ghost Story