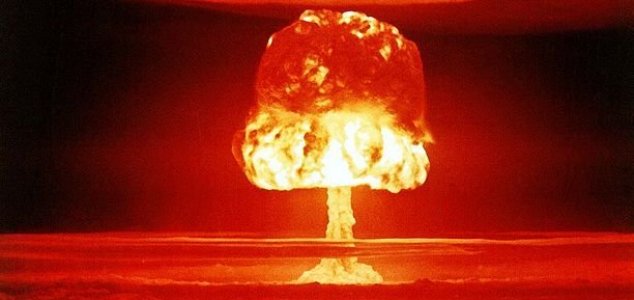 Will our species see out the 21st century ?

Image Credit: US Department of Energy
Dr Fergus Simpson maintains that humanity has a 13% chance of going extinct before the century is out.
In a new paper entitled 'Apocalypse Now? Reviving the Doomsday Argument', the University of Barcelona mathematician has calculated that, in any given year this century, there is a 1 in 500 (or 0.2%) chance that a doomsday event will cause the extinction of the human race.
"Irrespective of the aforementioned statistical inferences, it would be naive in the extreme to believe that the annual risk of global catastrophe is vanishingly small," Dr Simpson wrote.
"At a time when at least eight sovereign states are in possession of nuclear weapons, a head-in-the-sand approach appears both dangerous and irresponsible."
Dr Simpson's calculations are actually quite optimistic compared to some other studies, including that of British Astronomer Royal Sir Martin Rees who wrote in his book 'Our Final Hour' that there is as high as a 50% chance that we will be wiped out before the end of the century.
It wouldn't necessarily take a specific disaster to bring society to its knees either, as global warming, overpopulation and dwindling food supplies could in themselves prove devastating.
"Investigations towards the mitigation of various global risks ought to be pursued with urgency," said Dr Simpson. "We may not be able to evade the inevitable altogether, but as with our personal life expectancy, it is within our power to delay it."
Source: Independent | Comments (36)
Similar stories based on this topic:
Tags: Doomsday, Extinction