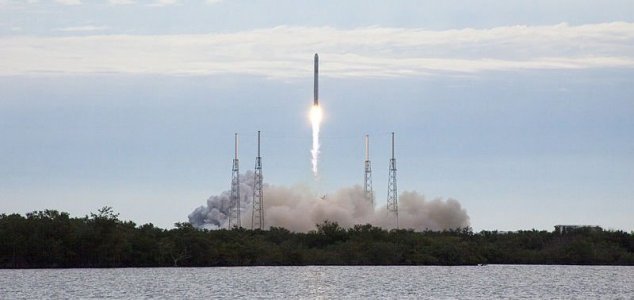 SpaceX is planning to resume rocket launches very soon.

Image Credit: NASA/Jim Grossmann
The private space firm is planning to begin launching satellites again following last year's explosion.
SpaceX made headline news back in September when one of its Falcon 9 rockets, which had been set to carry a commercial satellite in to orbit, spectacularly exploded on the launch pad.
The investigation in to the disaster, which CEO Elon Musk described as 'the toughest puzzle we've ever had to solve', took a whole team of experts several months.
Now though, hoping to put the incident behind them, SpaceX is due to resume rocket launches on January 8th when ten mobile communications satellites will be sent in to orbit aboard a Falcon 9.
"Clearly, they're being extra cautious," said Teal Group senior space analyst Marco Caceres.
"SpaceX usually pushes ahead a lot faster, so it seems like they're not rushing ahead at this point, which is a good thing."
With any luck the launch will go a lot more smoothly this time around.
Source: Los Angeles Times | Comments (4)
Tags: SpaceX, Rocket