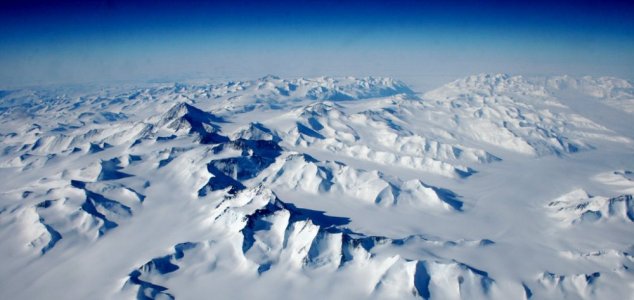 Is there an impact crater beneath the ice ?

Image Credit: CC BY-SA 2.0 Eli Duke
A peculiar 151-mile-wide anomaly is believed to lie beneath a region of Antarctica known as Wilkes Land.
Known as the 'Wilkes Land Anomaly', this mysterious feature, which descends to a minimum depth of 848 meters beneath the surface, is thought to be a giant impact crater left behind following a cataclysmic asteroid strike - possibly even the one responsible for wiping out the dinosaurs.
Over the years however several alternative theories have been put forward and more recently the Internet has been awash with rumors that something else entirely may lie beneath the Antarctic ice.
Most notably, controversial YouTube channel 'Secure Team 10' has put forward the idea that the site is actually home to a secret Nazi base that has remained hidden since World War II.
The claim does have at least some merit as, back in October, Russian scientists revealed that they had located a secret Nazi facility in the Arctic that had been abandoned since the 1940s.
That said, the Antarctic is a far less accessible region that the Arctic and the size of the anomaly is far beyond the scale of any German bases from that era. There's also the fact that much of the 'evidence' in favor of this theory consists of questionable Google Earth images of the region.
While it's certainly an interesting idea, ultimately it is far more likely that the Wilkes Land Anomaly is exactly what it was originally believed to be - the site of a large asteroid impact crater.
"This Wilkes Land impact is much bigger than the impact that killed the dinosaurs, and probably would have caused catastrophic damage at the time," said Ralph von Frese, a professor of geological sciences who discovered the site back in 2006.
"All the environmental changes that would have resulted from the impact would have created a highly caustic environment that was really hard to endure."
"So it makes sense that a lot of life went extinct at that time."
Source: News.com.au | Comments (36)
Tags: Wilkes, Antarctica