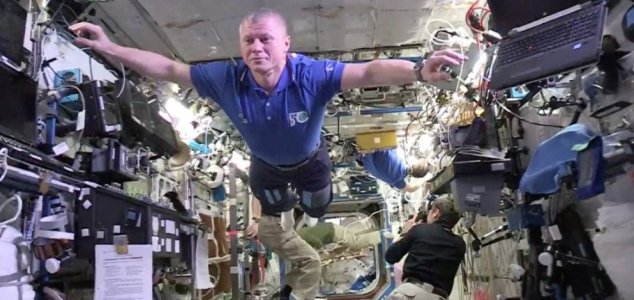 Staying perfectly still in zero-gravity is no easy task.

Image Credit: NASA / ESA
The viral phenomenon has managed to make its way in to the zero-gravity environment of outer space.
Thought to have been started by a group of students back in October, The Mannequin Challenge essentially involves having people remain perfectly still while a camera pans around the scene.
So popular is this concept that everyone from professional athletes to the cast of Sesame Street have been getting in on the act with increasingly elaborate and impressive videos.
This latest one however, which comes courtesy of the astronauts aboard the International Space Station, is perhaps the most unique of them all.
The clip, which was uploaded on to French astronaut Thomas Pesquet's Twitter account, shows the crew of the orbital outpost remaining as still as they can in a variety of poses.
"We got the whole crew together and took the #MannequinChallenge to new heights," he wrote.
Source: TIME Magazine | Comments (1)
Tags: ISS, Astronauts, Mannequin Challenge