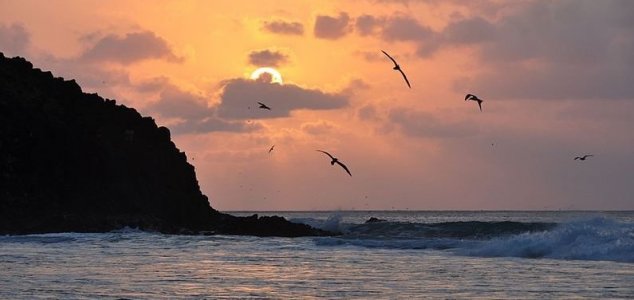 The cause of the die-off remains unclear.

Image Credit: CC BY-SA 3.0 NicolasAlbuquerqueWolf
As many as 20,000 fish and other sea creatures have recently washed up in Canada and nobody knows why.
The puzzling phenomenon, which has been reported along the southwestern shores of Nova Scotia, has seen copious amounts of herring, crabs, lobsters, clams and even a humpback whale being inexplicably washed up on the shoreline around St. Mary's Bay.
Authorities have been conducting tests on the animal remains in an attempt to find out what might have happened to them but so far they have come up empty.
In the meantime, the Canadian Food Inspection Agency and the Department of Fisheries and Oceans have issued a statement warning people not to collect or eat the fish from the beaches.
"Dead or dying herring found on shore should not be collected, consumed or used by the public for any reason, as a variety of factors could affect the food safety of fish, such as toxins," they wrote.
Some researchers have suggested that the die-off could be due to low oxygen levels in the water or that it is an unforeseen consequence of a new five-story underwater turbine in the area.
"We're kind of in the dark, not from lack of trying," said biology professor Ted Leighton.
Source: Huffington Post | Comments (6)
Tags: Fish, Nova Scotia