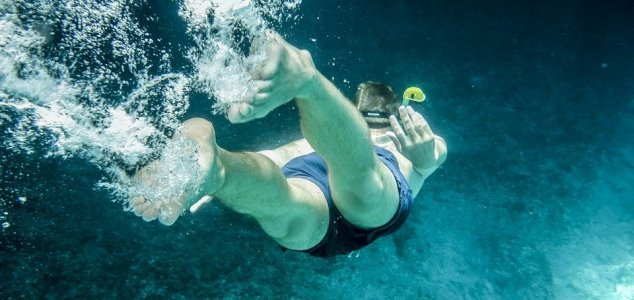 Visitors can either swim down or view the exhibits from a boat.

Image Credit: CC0 Public Domain
The museum contains a collection of 300 sculptural works by British artist Jason deCaires Taylor.
Known as Museo Atlantico, the unique exhibition is situated fourteen meters beneath the surface of Coloradas Bay on the southern coast of Lanzarote, one of the Canary Islands.
The site, which covers 2,500 square-meters, features dozens of silent figures and other sculptures fashioned entirely from environmentally friendly pH neutral materials.
Visitors to the museum can view the exhibits either by passing overhead in a glass-bottomed boat or by getting their feet wet and diving in to the azure waters of the bay to view them up close.
The exhibits, which aim to show "the dialogue between past and present and the divisions within society", include several sculptures which depict the recent influx of refugees to the island.
"I hope that the Museo Atlantico of Lanzarote represents an entry point to a different world and promotes a better understanding of our precious marine environment and of how much we depend on it," said Taylor during the museum's opening ceremony yesterday.
Source: Telegraph | Comments (4)
Tags: Underwater Museum