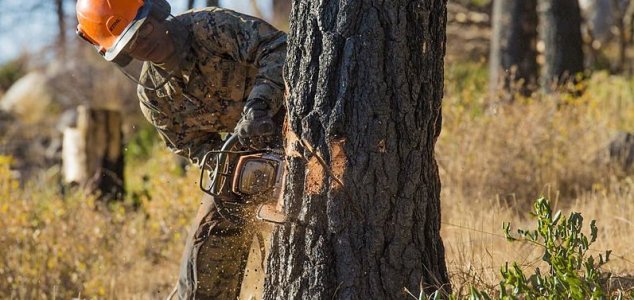 It remains unclear who was responsible for felling the trees.

Image Credit: US Marines / Public Domain
Authorities in Wales are attempting to work out who chopped down hundreds of beech trees near Caerphilly.
The peculiar incident, which is understood to have occurred around Christmas, has left local environment officers scratching their heads.
"This is a devastating case which will have a terrible impact on the local environment and will no doubt be very upsetting for local people," said Jim Hepburn of
Natural Resources Wales
.
"These trees would have been around 150 - 200 years old and would have provided a valuable habitat for wildlife. We continue to investigate how this felling has happened, and will take the necessary action against those responsible."
Source: Telegraph | Comments (43)
Tags: Trees, Wales