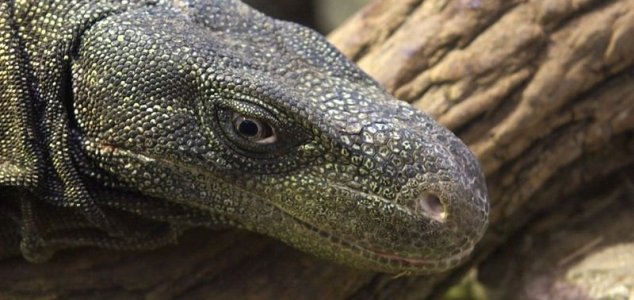 These lizards lived 10 million years before the dinosaurs went extinct.

Image Credit: CC BY-SA 3.0 Greg Hume
Discovered in northwestern Montana, this ancient lizard lived in the desert around 75 million years ago.
Described by palaeontologists as a particularly unusual find, this previously undiscovered iguana species was bigger than most modern lizards at around 15 inches long from head to tail.
Its name,
Magnuviator ovimonsensis
, means "mighty traveler of Egg Mountain", with "mighty" being a references to its size and "Egg Mountain" being a nod to the location at which it was found.
Two near-complete skeletons were unearthed in total at a site where meat-eating Troodon and plant-eating Orodromeus dinosaurs were believed to have once laid their eggs.
The location has offered up a veritable treasure-trove of fossils - including those of small mammals and wasp egg cases - thus providing palaeontologists with a unique opportunity to study in detail what was happening there at this particular point in history.
"Most of the fossil lizards we find from the entire Mesozoic are just isolated jaws and vertebrates," said David DeMar Jr. from the University of Washington.
"To have multiple specimens this complete is very rare."
Source: LA Times | Comments (0)
Similar stories based on this topic:
Tags: Dinosaur, Iguana