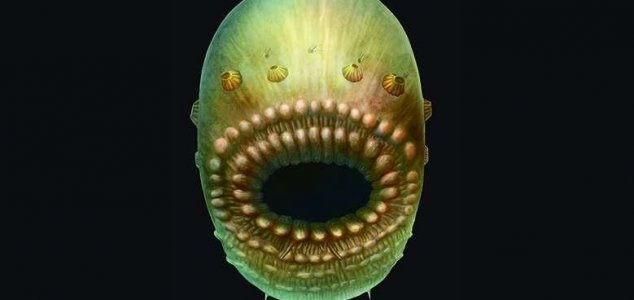 Saccorhytus was tiny and lived in sand at the bottom of the sea.

Image Credit: S Conway Morris / Jian Han
Known as Saccorhytus, this tiny creature is the earliest known step on the evolutionary path of mankind.
Separated from modern humans by 540 million years of time and evolution, Saccorhytus was a microscopic sea animal that would have most likely lived between grains of sand on the seabed.
It is part of a group of creatures known as "deuterostomes" which were the common ancestors of several modern species including today's vertebrates ( animals with a backbone ).
"Saccorhytus now gives us remarkable insights into the very first stages of the evolution of a group that led to the fish, and ultimately, to us," said Degan Shufrom from Northwest University in China.
Measuring little more than a millimetre in size, this early human ancestor was covered in a thin, flexible skin and spent most of its time wriggling around in the sediment.
The researchers could find no evidence that it possessed a rear passage, meaning that whatever waste material it needed to excrete would have most likely come out of its mouth.
"To the naked eye, the fossils we studied look like tiny black grains, but under the microscope the level of detail as jaw-dropping," said Prof Simon Conway Morris from the University of Cambridge.
"We think that as an early deuterostome this may represent the primitive beginnings of a very diverse range of species, including ourselves."
"All deuterostomes had a common ancestor, and we think that is what we are looking at here."
Source: BBC News | Comments (13)
Tags: Saccorhytus, Human, Evolution