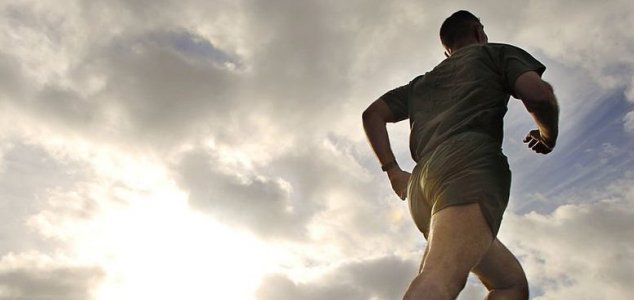 Imagine running every day of every month of every year for over five decades.

Image Credit: US Navy
Former Olympic runner Ron Hill has taken some time off after his incredible 52-year running streak.
Hill, who is now 78, competed in the Tokyo Olympics in 1964, the Munich Olympics in 1972 and has run at least one mile every day, rain or shine, for over 52 years non-stop.
His achievements are numerous, with several marathon running titles to his name and an MBE. In 1970 he became the first British runner ever to win the Boston Marathon.
Sadly though, his incredible record-breaking mile-a-day running streak has finally come to a close following a bout of ill-health which began when he suffered chest pains during his daily run.
"After 400m my heart started to hurt and by the time I got to the one mile point I thought I was going to die," he said. "I was in such pain and I thought 'no, hang on, this isn't going anywhere at the moment', and really in respect of my wife, two sons and friends I need to stop this."
Hill's respite from running is certainly well-earned. When he reached the 50-year milestone it was calculated that he had run a total of 160,000 miles - that's six times around the entire planet.
Source: BBC News | Comments (7)
Tags: Ron Hill, Running