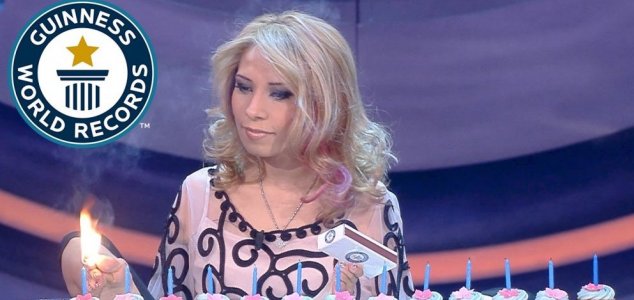 Adriana can use her feet as though they were hands.

Image Credit: YouTube / Guinness World Records
Adriana Irene Macias Hernandez has earned a new world record by lighting 11 candles in 60 seconds.
A law graduate from Mexico, Adriana was born without any arms at all and has since learned how to do many of the day-to-day tasks we take for granted using only her feet.
In this latest demonstration of her unique skills, the 39-year-old can be seen lighting a row of candles using nothing more than her toes to pick up and strike each of the matches.
She now holds an official world record for successfully lighting 11 candles within one minute.
Source: Guinness World Records | Comments (8)
Tags: Candles, Feet