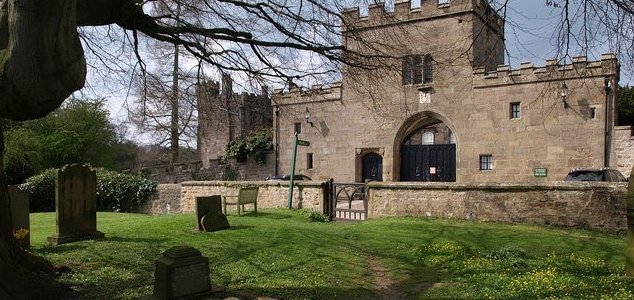 Who or what took the candlesticks ?

Image Credit: CC BY-SA 2.0 Derek Harper
Two priceless candlesticks that went missing years ago have suddenly turned up again in plain sight.
The owner of the historic Ripley Castle in North Yorkshire, England, had last seen the candlesticks, thought to be worth around $11,000, on Christmas Eve in 2014.
Despite multiple thorough searches of the property, no sign of them was ever found and an insurance claim was eventually filed on the assumption that they had been stolen.
Bizarrely however, a short time later, the missing valuables suddenly reappeared, as if from nowhere.
"They were impossible to miss," said Sir Thomas Ingilby.
"To add insult to injury, they were sitting right next to the bag containing the replacements we had purchased with the money from Ecclesiastical."
"Three of us had searched the strong room from top to bottom and I had searched it on three separate occasions. To find them sitting there in such plain view was quite astounding."
Sir Thomas believes that the ghosts of two children, Henry and Mary Ingilby, who were known to have died of leukaemia in the castle during the 19th century, were responsible for hiding the candlesticks.
"We often have customers contact us when items that were feared lost turn up unexpectedly, but these tend to be smaller items like jewellery, which are easy to mislay," said David Bonehill, claims director for Ecclesiastical.
"This is certainly the first time a customer has reimbursed us for items they suspect was returned by a ghost."
Source: Gloucestershire Live | Comments (15)
Similar stories based on this topic:
Tags: Castle, Poltergeist